Find a class:

Search our site:
Our news
Why mums love us:
"Dominic started TinyTalk classes at 4 months. It took until he was 14 months to do any signs back to..."
- Claire Storey, Derby
Our partners
We are thrilled that Tesco has chosen TinyTalk to deliver classes in their community rooms across th...
OUR GALLERY: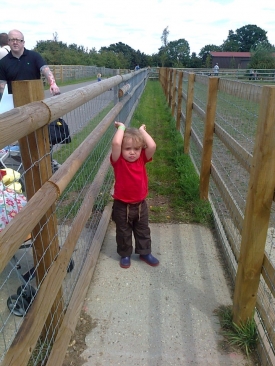 B signs DONKEY - even though he is older now, B still loves using his animal signs! (Miriam Faulkner, Wickford)
In our shop...

'relax' CD
£7.70
Now with 15% off to mark our 15th birthday this April!
Weekly sign: "CAT"