Don't just take my word for it...
...Just look at what my families have to say! Here's a small snapshot of what my classes are all about. For recent updates and more sneak peeks into class, check out my Instagram or Facebook page.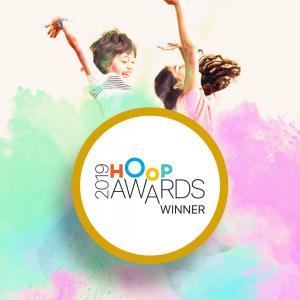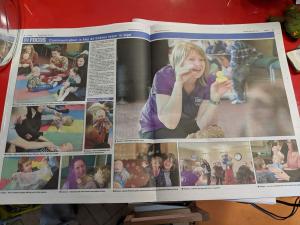 We have been going to Tiny Talk for a number of terms now and still absolutely love it! We love the structure of the groups, they are balanced with stimulation, songs, signing, then playtime and coffee and a chat for us Mummies. Kate is so wonderful and engaging, my daughter loves her and gets so excited each week when we arrive. Would highly recommend, its the one group we've continued with since I was first on maternity leave and my daughter is 15 months now. It was such a proud moment watching her sign for the first time and the look on her face when she realised she could communicate with me. Would highly recommend Tiny Talk and the wonderful Kate.
Hannah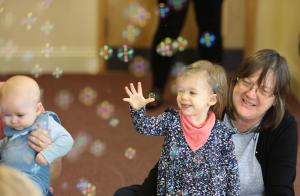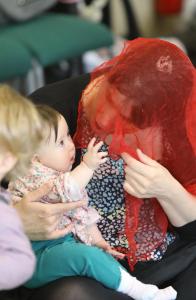 Jacob (my 18 month old) and I have been attending TinyTalk since November 2018 and we absolutely love it! Kate is a brilliant teacher and creates a very welcoming, relaxed atmosphere but also brings lots of energy and fun to each session. Kate really knows how to engage everyone and always has a smile. You can see that being a mum herself definitely helps as she just gets it. Jacob has already learnt so much and always seems to enjoy each class we attend. With Kate, nothing is too much trouble. She is always happy to answer any questions you have, goes above and beyond helping you, even outside class hours. Kate's completely committed to her classes and really knows her stuff. Not only do we look forward to attending every week to learn lots of new signs, but we look forward to the songs and playtime as well. From my POV, I also really look forward to having some "down time" having a coffee and a chat with the other mummyies whilst the babies play. You don't really have this in many baby/toddler classes to actually socialise and feel like you exist again, but here we do and it makes so much of a difference. Great classes, great teacher, can't ask for much more (just wish I joined sooner!)
Sam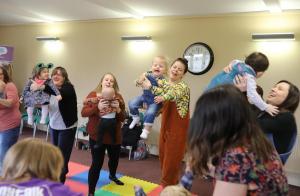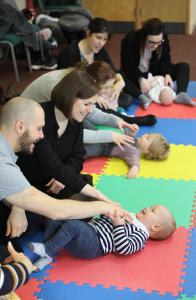 We have been going to tiny talk since Audrina was a couple months old and I can't recommend this class enough! I thought I would never remember any of the signs but you learn together through engaging songs, stories and props with different themes each week. The group is so friendly and welcoming and Kate is the most loveliest lady you could meet! I was nervous to go to our first class with it being the first time attempting to get out with a newborn but Kate made me feel at home straight away. There is half hour social time at the end and there is always someone about to help so you can get a warm cuppa and a biscuit. The class is very relaxed, doesn't matter if your child is in the midst of the action or sleeps the whole way through. Whether your looking for a great class to help your baby/toddler communicate or just need a friendly group of faces for an hour and to get out the house this class is for you.
Steph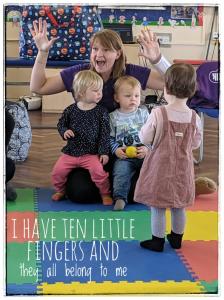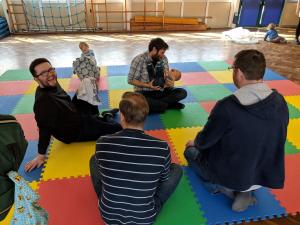 I have been taking my son to Tinytalk since he was about 4 months old. It's been amazing to watch him grow and become more engaged at each session we attend. I was also so nervous about attending baby classes, but I shouldn't have been! Kate makes the classes so relaxed and enjoyable and everyone is so friendly. Unfortunately we cannot carry on with the classes as I have to go back to work, but we will really miss them and if I ever get the opportunity will be going back to Kate's classes! We have so much fun, singing and half the time don't even realise you are learning to sign as you go along, it just seems to fit so well! I will continue what I've learnt at home as I have seen so many of the other children communicate so well using sign. Can't recommend enough.
Leanne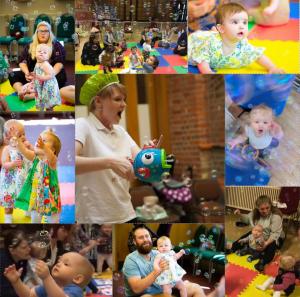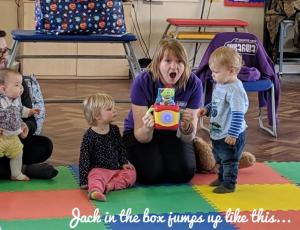 Here we are together, we joined as strangers and now we are friends Kate genuinely cares for our children as well as us mummies. We love our TinyTalk sessions, they are the highlight of our week. My daughter and I are learning skills for life, I love that I have a new way to communicate with her Kate allows time for our babies to socialise and for us mummies to have a cheeky cuppa and bicky!! Did someone say hats? Kate has a hat for every song we sing and every occasion. No one wears a hat quite like the lovely Kate!
Gemma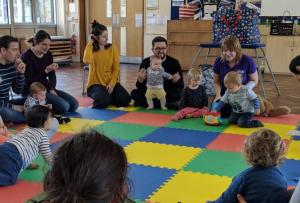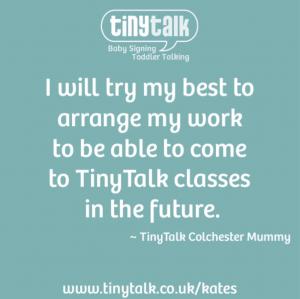 Well what can I say TinyTalk Baby Signing - Colchester and Tendring?11 years of being a Mummy and this amazing group has been by far the best one I've ever been to, hence sticking around for so long!! Kate delivers it with love, passion and patience. Ernie, Herbie and I have had a lovely experience learning to sign through songs and play! It has made being a parent easier because knowing what these little monkeys are trying to tell you is the hardest thing to discover!! Not only are you the best TinyTalk teacher ever, but you have become a good friend. My highlights would have to be bringing Herbie at just 6 days old Ernie reaching a whopping 100+ signs before the age of 3!! And of course Kate's fabulous collection of hats (the teapot being my favourite) I hope you will miss us as much as we will miss you and Thank you for everything !!
Becky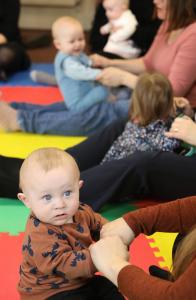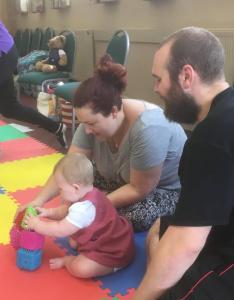 Very proud of L. We were at Jungle Adventure this afternoon and he caught my attention when he was at the window in the newish red/yellow suspended tunnel. I obviously couldn't hear him over the noise there so he used his knowledge of sign language to tell me there was a 'baby' who was sad' and 'wanted Mummy'. I understood his BSL clearly and we managed to coax the very very upset little girl out of the tunnel and back to her Mummy.
Hazel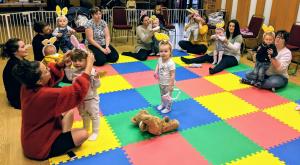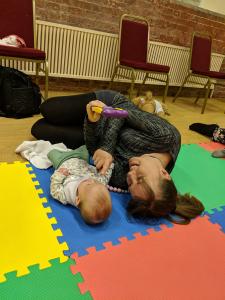 My daughter and I have been going to Tiny Talk for a year now and we absolutely love it! Kate is such a great teacher - enthusiastic, friendly and helpful. The lessons are fab and you get a lot crammed into an hour. My daughter was slow to pick it up but she was obviously taking it all in as there's no stopping her now! She's just 16 months old and has over 50 signs. Definitely recommend.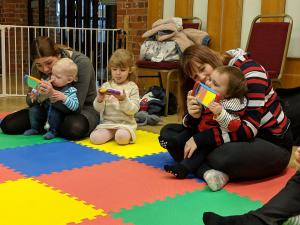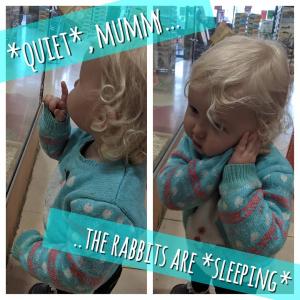 IT DOES WORK!!! I have attended many different classes since my baby was born, but TinyTalk is definitely our favourite. At 6 months, C started signing for milk when she was hungry, now she is 1 year old and she can sign over 30 words. She can tell me when she sees a bird or a cat, when she wants more food and when she's had enough, she asks what something is... she can truly communicate. Each week has a different theme parents and baby can relate to. Kate is a fabulous teacher and the "social time" allows you to relax, meet mums while baby plays... I recommend it to any one =)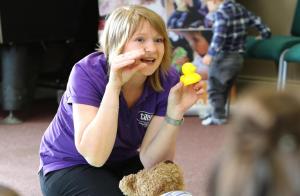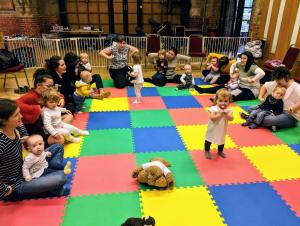 What a great experience A has had during his time at Tiny Talk. Not only have I learnt so many signs but he is now starting to sign back to me such great fun and love the sensory activities. So much effect is put into each class by you it makes each session so great. Cant wait for September to return and look forward to showing you all the signs he has learnt through the summer while we practice and have fun with the Tiny Talk cds.
Tracy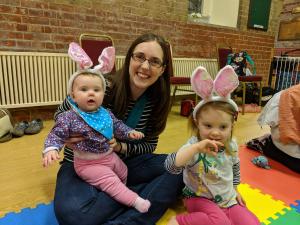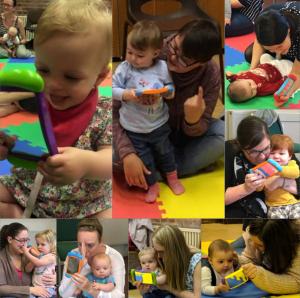 The fact she is now saying most of the words we are signing, dog, cat, drink, biscuit etc. does make me think that she has picked this up far faster than she would without the signing, and the signing really has given her an excellent grounding as well as being a great fun Wednesday morning.
Karen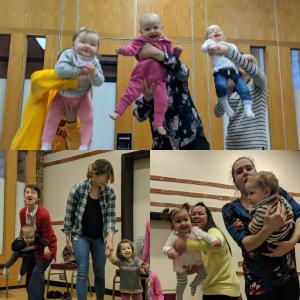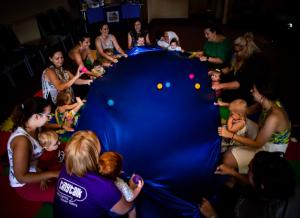 This is the best baby class we went to and the only one we continued with after trying a few others. Kate is a wonderful teacher and makes you feel so relaxed, even if you are a bit nervous about 'mum groups'. Brilliant class, I will take future babies there too!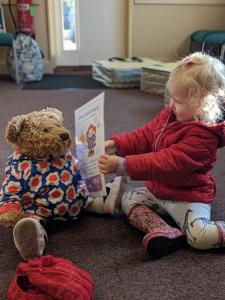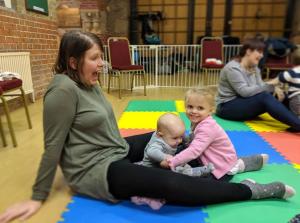 We've been taking our daughter Isla to tinytalk for about 3 months now. We were new to the group as everyone there has already been there for a while and I was really anxious, there was no need to be as everyone was really friendly and welcoming the start. Isla is the youngest but she has great fun (me and my husband do too) and Kate makes it suitable for all ages and levels of learning. It's the Christmas break at the moment and we're really missing it, can't wait to come back in January. I'd highly recommend it to anyone. Thanks Kate!
Lucy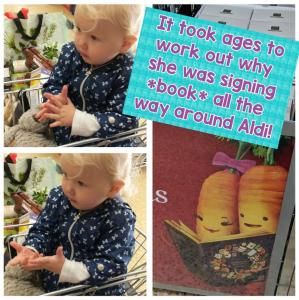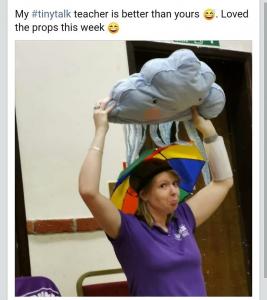 Tiny Talk is definitely mine & my sons favourite class. it's really helped us understand what he wants over the last year and a half without too many tears or frustration, and it's great fun too. Kate is so friendly & approachable, and we'll be sad when he's too old to attend anymore.
Laura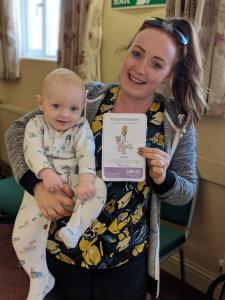 I loved these classes, as well as the signing it also gives you lots of different songs to sing with your little one at home. The one and only downside is the classes are on a day when I have to go back to work so we can't continue!!! (although we are still signing!). Thank you Kate for being so welcoming to a first time mum who was scared of baby groups!
Kate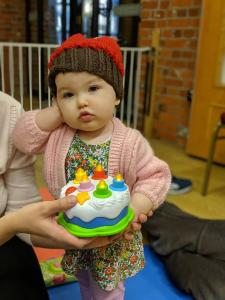 We absolutely love Tiny Talk. I had been doing the odd sign since birth with Hendrix but coming along to the classes has been just incredible. Classes are friendly, relaxed and inclusive. I love seeing how H reacts to the signs as we practice every morning. The videos that Kate posts of her children signing really helped me as I could see what to look out for and encourage as the sign babies do aren't necessarily how you'd expect them to look. I highly recommend signing up to classes you will be so surprised and proud of your little ones engagement and progress.
Cleo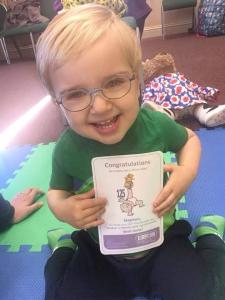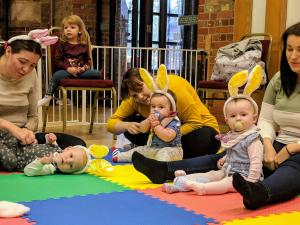 My baby and I just love Tiny Talk. At 6 months, C started to sign for milk when she was hungry, now she is 1 and can tell me about so many things! She is able to ask me what or who something is, she can tell me that she saw a bird, a fish or a dog, she can ask for more food or tell me when she's had enough... after each lesson she learns something new and she is very eager to communicate. There is not a dull moment and Kate is a fantastic teacher, I would definitely recommend Tiny Talk to anyone! Plus it is a great way to meet other mums.
Muriel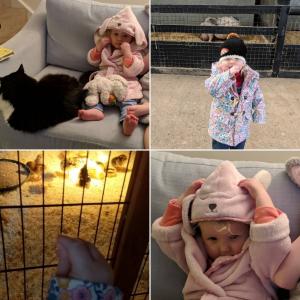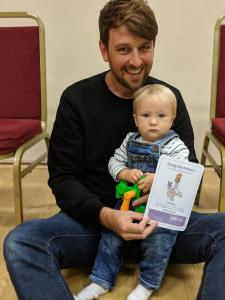 TinyTalk is a fantastic class! Kate is so friendly and welcoming, the other mummies are just as lovely and I'm constantly blown away by the development and confidence the babies show as they learn new signs and means of communication. It's fascinating! My Daughter and I have sadly come to the end of our TinyTalk journey now, she is almost 2 and is now a very confident speaker, and a lot of that is down to this class...! I was worried a signing class would hinder her speech but quite the opposite! She began to sign first and shortly after started to try and say the word too, now she chats away all day long, it's simply amazing, and this class helped that to happen! Every time we approach the church, my daughter will shout out in excitement, and then call out 'biscuit!' ��... as Kate kindly provides us Mumma's with a cuppa and a biccy during the free play time! So to anyone thinking about starting up with Kate, DO IT... you won't regret it! Thank you Kate, and thank you TinyTalk!
Laura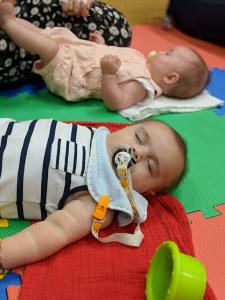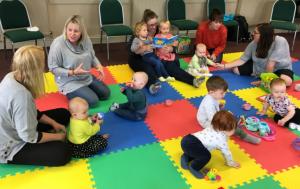 My 8month old and I have just started our signing journey. We both love Tinytalk, it is a lot of fun and she gets to play with other babies. It is well paced so you don't feel overwhelmed trying to learn all the new signs each week. My baby especially enjoys the songs and interactive games. She hasn't signed yet but has started waving and clapping! I would definitely recommend Tinytalk to other parents. Kate is very friendly and an excellent teacher.
Lizzie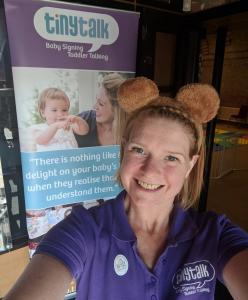 I really wanted you to hear how useful sign has been in our family. I donít know how much of our history you are aware of but we were recommended to attend sign very late, by traditional baby sign standards, by our speech therapist (T was around 22 months when we turned up). T was five weeks premature, amongst other things he has hypermobility which impacts his core muscles, joints and his tongue. His very flexible in our language, but it has caused key developmental delays. The weak tongue has impacted on developing speech, but thereís likely to be other factors at play too. One of our key concerns as parents was that the speech delay didnít lead to frustration and exclusion by his peers. We had previously thought signing might hold back his communication (mistake). We came to you just at the right time to engage T and to mitigate any issues that could have developed if he couldnít get his point across. He doesnít appear to pay any attention in class as heís focused on his lunch, but thatís a scam. It took him sometime to be confident enough to sign in public (at nursery or with extended family) but at home he used basic signs very quickly (milk, more and please being our key words). This year (after the Christmas holidays), he couldnít hold back and communicates freely in sign at nursery and home. I forgot to tell you at our last session, his new sign is monkey. Very funny. Bedtime is stretched as heís worked out the more sign he does the more delighted his parents are. We are so gullible, but itís a joy. Thank you for making the career change, it must have been daunting. It isnít that easy finding a class nearby and thank you too for letting him continue over the standard age group. As parents itís really hard to know whatís useful to do and what isnít. We are convinced this has made an epic difference to our lives. The very best to you over the next few weeks, months, years. Obviously, we wonít get to see you in the autumn but we will still be reaping the rewards. As parents of an older child in the class we would definitely encourage beyond babies to get involved in TinyTalk, it certainly doesnít get the advertising push that the young babies do but we are ambassadors of sign for toddlers.
T's mummy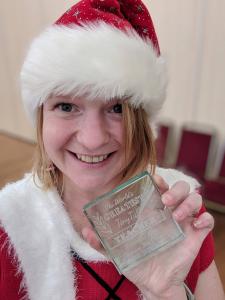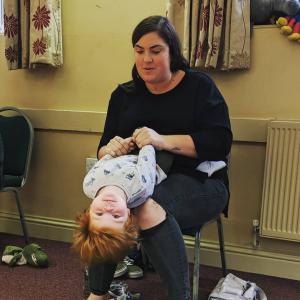 My little girl is only 3 months old but we've been coming for quite a few weeks now, we both love the classes. Kate is a great teacher and re-enforces the signs we learn by singing songs which all the babies love. It's great to see the other babies signing and you see that BSL really does work, it's also great that we celebrate each babies success with a certificate. I can't wait to see my little girl sign for the first time - I highly recommend this class to everyone!
Amy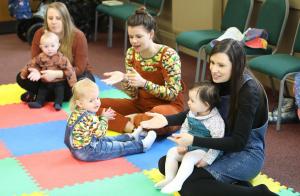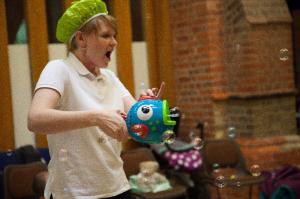 I take both my girls to tiny talk (age 4 years & 9 months), we all really look forward to it every week and my eldest is picking up all the signs very well and my youngest has started clapping and waving so with lots of practice I don't think it will be long before she can communicate what she wants - a direct result of attending the classes!
Lucy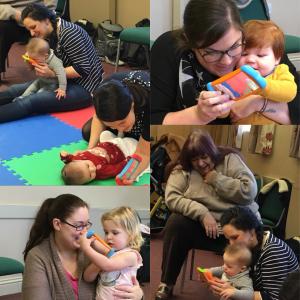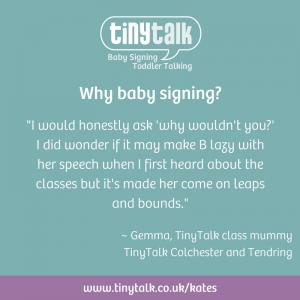 I started Tiny Talk classes with my little girl when she was 4 months old. She took while to pick up her first sign and although this was a mind blowing moment it want the mind blowing moment. I've been constantly amazed at how well we've been able to communicate. My mind blowing moment came when we were at a.soft play centre. My little girl and husband were playing whilst I was feeding our baby boy, I looked up and could see our little girl up high liking over at me but couldn't see my husband, a bit concerned I signed "where's Daddy?" She was able to point to where he was and tell me she was ok and having fun. It's been such an amazing thing to have in my family and even my husband is on-board and enjoys it too. Our little girl has an amazing vocabulary but still signs. We have now started signing classes with our little boy.
Rachael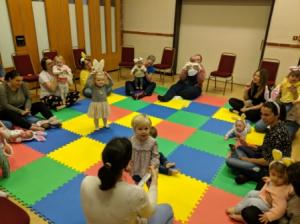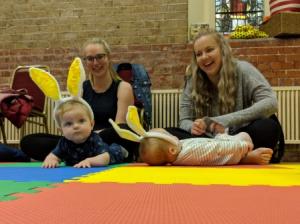 We love tiny talk, both my little girl and I (and my husband) get so much out of it, she has so much fun at the classes and we are learning to communicate with each other before she can talk. It's amazing to see how far she has come and it's lovely that she can start to tell me things that I wouldn't have known without her signs. The classes are great and there is always such a warm and friendly atmosphere which is always helped along buy a great teacher
Sam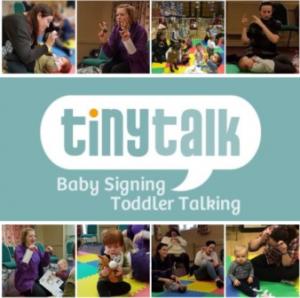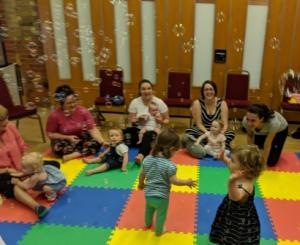 We love the class. My son is almost 22mo and had about 5 or 6 signs before starting, but after just one term he now has around 20! Him being able to communicate more means he's happy and less frustrated than I believe he would have been - he can tell us what he needs and about things he has done in his day. I've had people wonder why we do sign, as he isn't deaf and can speak (though limited vocabulary at the moment due to his age) - but to us it's so important as it's the other English language. We will definitely continue on our signing journey, and are so grateful to Tiny Talk for building such a solid foundation to build on I highly recommend the class to everyone, and Kate is a fantastic teacher too!
Michelle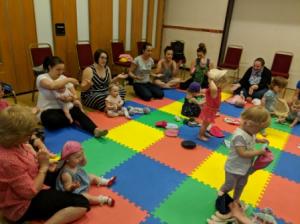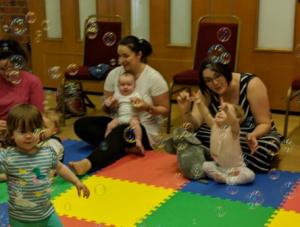 Absolutely love this group. My nephew has learnt so much and it's helped us communicate with him without words which has stopped frustration tantrums occurring. Would recommend to everyone, Kate is a star!
Sadie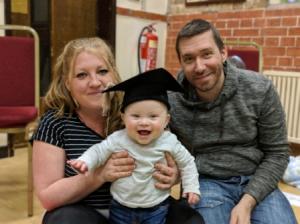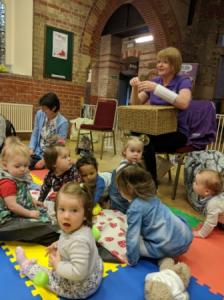 I went to Tiny Talk with Kate last term with my six month old little boy and we loved it! Kate makes it so much fun and it's a really inclusive class, I've made some lovely friends and love signing with my son every day, can't wait till he signs back! I would definitely recommend it to anyone looking for something fun to do with your little one, lots of singing, signing and playing plus yummy biscuits at the end!
Becky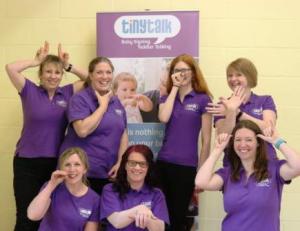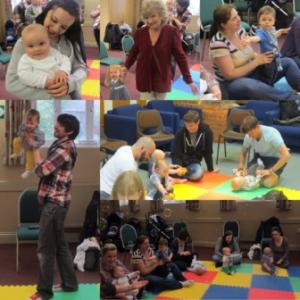 My little boy and I have just finished our first half term at Tiny Talk and cannot wait to go back after the break! There is always such a friendly atmosphere, and all the children love it! It's great to see all the other little ones signing and I'm so looking forward to David's first sign! Along with the classes we have bought the signing pack and the DVD to use at home which are great for other family members to learn too. Kate is a brilliant teacher, so kind and so friendly! I would recommend these classes to anyone as it's great to meet other mums with babies of similar ages and have a nice chat afterwards!!
Poppy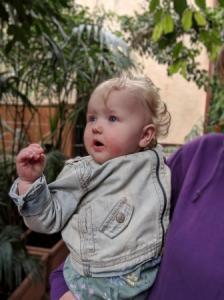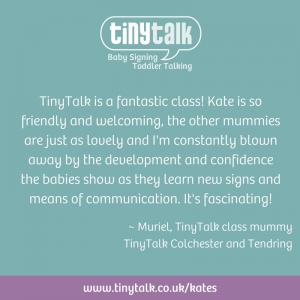 This is my favourite day of the week. Kate is super at what she does and all the little ones love her. I love that both Betty my family and I are all learning somthing new together too. Thank you Kate and Tiny Talk
Kim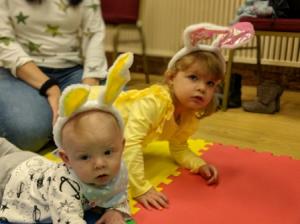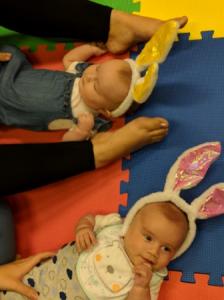 We love Tiny Talk, Kate is lovely! Gutted to be going back to work meaning me & Noah can't make the classes any more � would recommend to all mums (and dads!) very relaxed class, and each session is different.
Leanne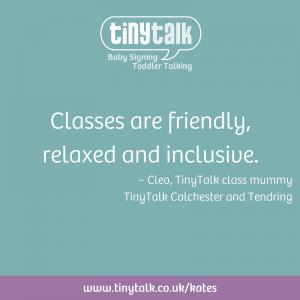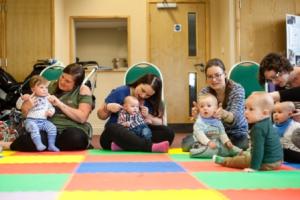 Millie & I started Tiny Talk when she was 5 months old. Only a month later she got her certificate for her first sign. She is now 11 months & we are still going & the signs keep coming! Millie absolutely loves it & has made lots of lovely little friends. I have too! Tiny Talk is a really relaxed & friendly group. Kate is such a wonderful teacher & makes every session fun for both the parents & babies. She has some very interesting hats! I love learning all the new songs. I now have to sing them to Millie when she is crying in the back of the car. It's great to be able to sit & chat with the other parents at the end with a cuppa & a biscuit or two whilst the babies play with the toys. Millie loves to join in with the musical instruments & me too if she lets me shake them with her. I couldn't recommend the group enough. I thank Kate for bringing Tiny Talk & not forgetting Tiny Talk Ted to Colchester & Tendring
Nicola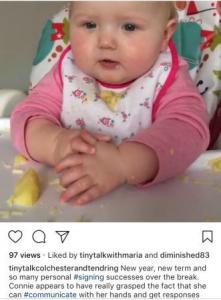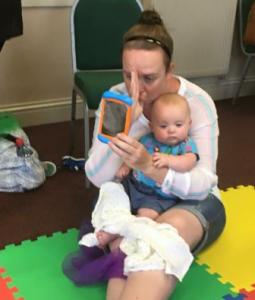 I took my little boy here when he was 9 months old, after just two weeks he had already picked up the *milk* sign! It has been so lovely seeing him learn new signs and meet his Tiny Talk friends each week. It is a really friendly and welcoming group for the mummies too! The teacher Kate is always keeping the classes exciting and different with plenty of sensory play in there too, overall a great class and can't wait to return one day when we decide to give our little boy a brother or sister.
Lianna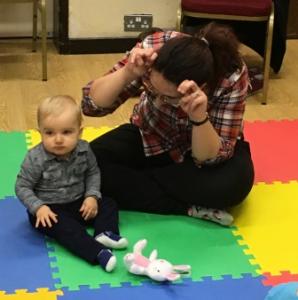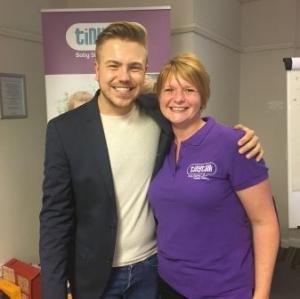 Lots of fun every week & really educational. We love it xx
Becky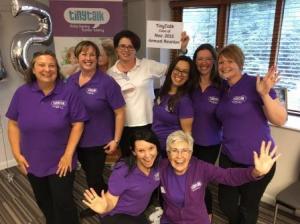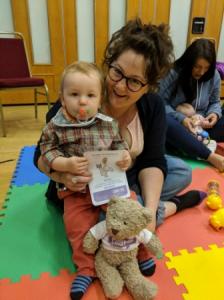 My little boy loves this class and he has developed so much in the short time we have been going. It is such a friendly environment with well structured themes and activities that keep babies (and parents) entertained. A brilliant baby class in the local area!
Nicola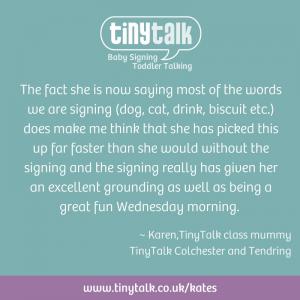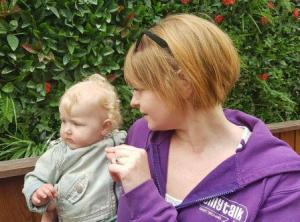 Absolutely love these classes, I wish I joined sooner! Everyone is so friendly my little girl loves it nearly as much as me! Kate is fantastic, such a bubbly, happy enthusiastic teacher! Can't wait until the new term starts I hate my Tuesday's without TinyTalk. Anyone considering joining it's without a doubt worth it (even for the tea!) Thanks so much Kate
Danielle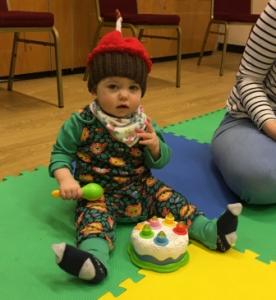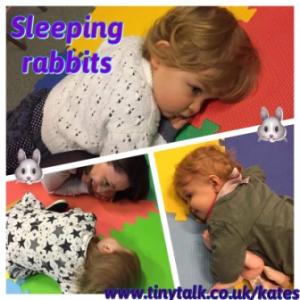 My daughter Amelie and I have been attending Tiny Talk classes since she was 3 months old and we both absolutely love it! At 5 months old Amelie started dong her first sign *milk* which was really exciting and it has been amazing to watch her ask for milk. I'm sure it has stopped a lot of frustration for both of us! She is now 7 months old and is up to 3 signs. Kate is a great teacher and makes each lesson different and exciting and the social time at the end is great for the babies to play and for us mums to chat too (which you don't get at most other baby groups). We have met some lovely people and we look forward to going every week! Would definitely recommend this class to everyone.
Fran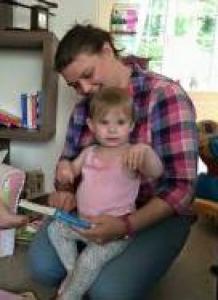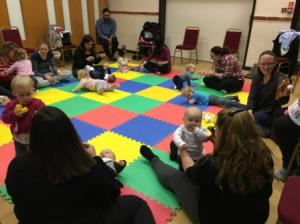 We love tinytalk! Everyone is so friendly and welcoming. Will always remember our first class when my little was only 6 weeks old and someone got me my cuppa tea as my baby was feeding, managed to have my first hot cuppa in while- it's the little things when your not long postpartum! Hoping next term little miss will be awake a bit more, but has given me a chance to learn the signs and she loves watching all the older babies
Steph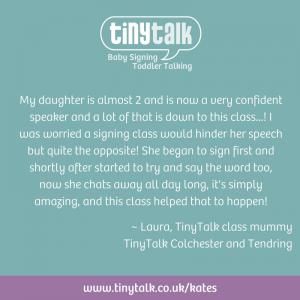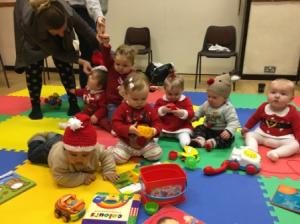 I could go on and on about why we love TinyTalk, so I'll try and keep it brief! It's literally the most amazing thing. 1- Kate is welcoming and wonderful. B thinks she's a rockstar and signs *TinyTalk* and shouts 'Kate' each time we are near! 2- We can communicate with each other and watching B learn is just incredible. When we first started I thought 'oh my goodness it must take them so long to learn all of the signs' but her signing vocabulary grows by the day. She very quickly learns the word and is confident enough to try them out. 3- The other Mamas are lovely and always willing to chat and grab you a cuppa if you've got your hands full. So, I would honestly ask 'why wouldn't you?' I did wonder if it may make Beatrice lazy with her speech when I first heard about the classes but it's made her come on leaps and bounds. So there it is, my 'brief' review x
Gemma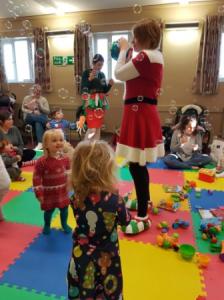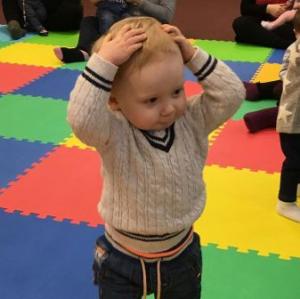 I had been taking my little one, to TinyTalk since she was around 7months. We enjoyed it lots. In June I returned to work so we stopped going. I noticed I wasn't using my signs so much and neither was My little one. Around her first birthday I realised she was getting frustrated and wanted to communicate with us. We went to a one off session in the summer with Kate and this re-inspired us to use signs more at home, and subsequently return to TinyTalk next term. Our little one started using more and more signs and we noticed a huge difference in her, with fewer melt downs because she could express herself more. She has around 50 signs now and loves to tell us things, especially pointing out all the different animals she can see and hear! She obviously still has her moments but we definitely saw what a change it made when she could communicate with us before she could us her words.
Kat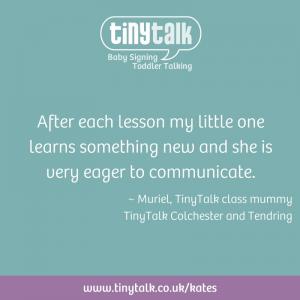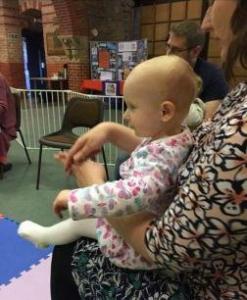 I was unsure exactly what advantage Tinytalk would offer to my baby, would a few signs really benefit our life. It has 100% exceeded my expectations and I truly believe I have a very confident/content little girl because of signing. We currently have 58 signs, which she regularly uses to communicate. Sometimes things she needs/wants but also observation to her surroundings. She loves telling me that she's seen an object, sometimes I haven't even noticed it, but it is very important to her and gives me a lovely insight into her mind! Because of signing I know she loves horses, dogs and a baby! She is now beginning to speak but the signing is still vital as it clarifies exactly what she wants, especially when the words sound similar. Baby signing is a fantastic thing and I really can't recommend it enough. You are a fabulous teacher and such a welcoming, friendly person. We have met some great friends and had a lot of fun. I really am going to miss it! Note: the last I heard this young lady was over 100 signs!
Lizzie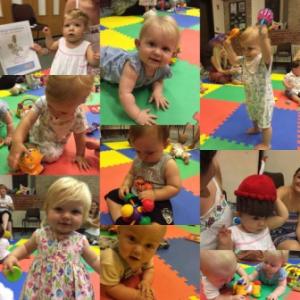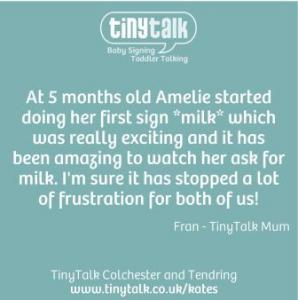 We have loved Kate's Tiny Talk classes, she is so enthusiastic and warm and my daughter really enjoys the weekly classes. The classes are well structured, with the right amount of signing, singing and playing and each week there is a different theme I've been to a lot of classes - baby sensory, yoga, massage - and Kate's class will definitely be the one we return to in September.
Tessa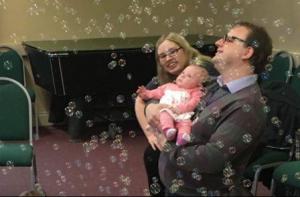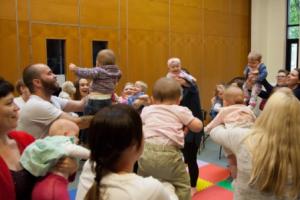 I love Tiny Talk! Kate is such a fab teacher, the sessions are fun and stimulating and a great opportunity to meet other lovely mamas. I've been taking my daughter since she was 3 months old.. don't worry that your little one is too small! Peggy understands and recognises the signs and these sessions have hugely improved her hand coordination. My partner signs *daddy cuddle* and she lifts her arms to be picked up. She's now 6 months and just signed Cat!
Holly