Welcome to our TinyTalk Derby Scrapbook
This is the place where we can share baby signing photos, those special TinyTalker moments and find out what parents think about baby signing and the classes in Derby. Please do send me your special baby signing stories, thoughts and baby signing photos to add to the Scrapbook. Thank you!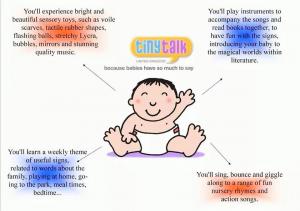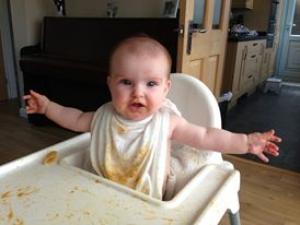 Max has excellent signing skills, and can now sign (and say over 150 signs) We are so proud of him, and Its given him a great start
matt and Lauren,
Mickleover, Derby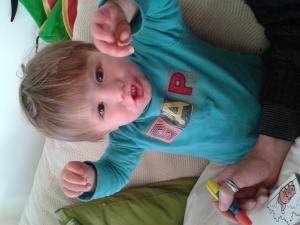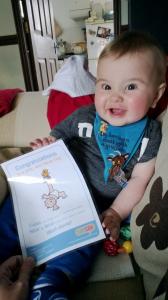 Just to let you know, Dominic's still a signing genius and comes up with his own signs too - glasses, egg - and now he is starting to speak it's so much easier to understand what he's trying to say because he signs as well! I think we will call it a day with the Tiny Talk classes at the end of this term, but it has been a truly fab journey and it will be sad to finish. Thank you for all your support - you are a star! Thanks,
Claire S,
Chaddesden, Derby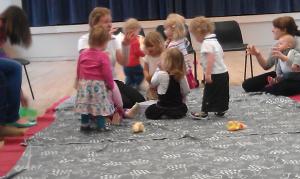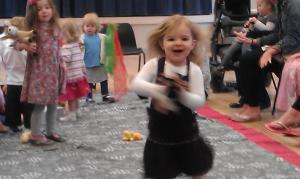 Thank you so much for making us feel so welcome. We look forward to seeing you on Monday. As always Dawn, you are so welcoming, professional and enthusiastic, and it is obvious you passionately believe in the product and lifestyle you are delivering. Out of all our baby activities I have to say you have been an inspiration and that is why we wanted to come back. So thank you.
Christine H,
Derby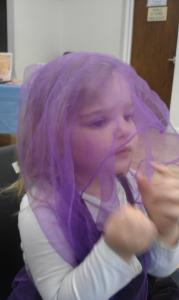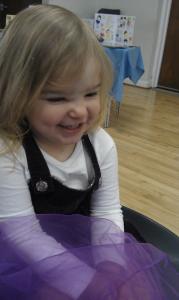 Thank you for being such a great teacher and friend to Sidney since joining your group in January. Again we thank you for such a great experience and wish you the very best. Hopefully we'll be lucky enough to attend with a brother or sister in the future.
Kate B,
Darley Abbey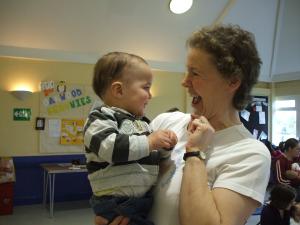 Thank you for making TinyTalk so much fun!
Tiff H,
Breadsall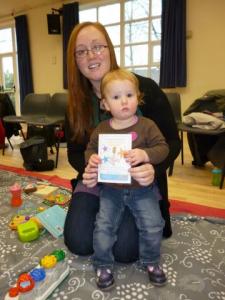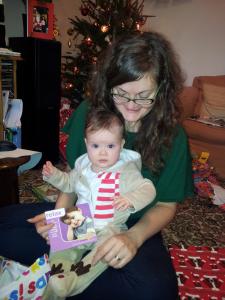 I would like to say a big thank you because Amelia and I really enjoyed coming to TinyTalk and have learnt a lot. I'm still signing with Amelia and she now signs loads to me and also makes up her own signs. So most of the time i can tell what she's trying to tell me as she sometimes says the words too. She makes me laugh when she bounces around on her knees around the room signing monkey. I've been teaching Amelia "Cat" this week; my sister asked Amelia what the sign for cat was yesterday and Amelia showed her and that was the very first time she'd signed cat to anyone. Oh and she took her first steps on her own on Sunday! Jan 2012
Lisa A,
Belper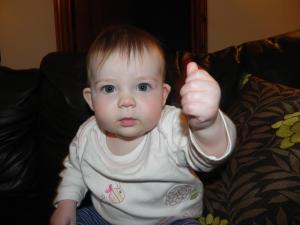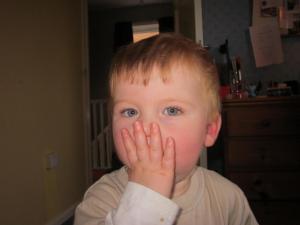 I am really sorry to not be joining you again this term, but can I say a HUGE thank you for all you have done both for the boys and me. I cannot believe how the twins' signing has taken off and the immense benefits from such a great communication tool. They pick things up so quickly now and their language is starting to develop too (and their tantrums!) Jan 2012
Helena T,
Ambergate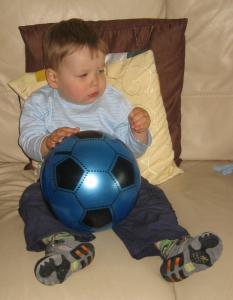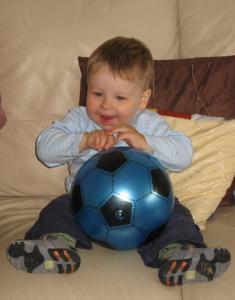 Thank you so much for the enjoyable classes at TinyTalk. Both George and I have truly loved coming along, learning the signs and having fun singing the songs. We are sad that we won't be able to come next term but promise to keep signing!
Karen Chilton,
Derby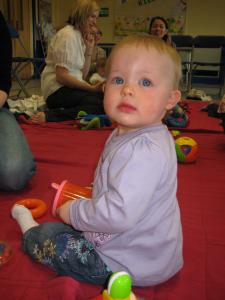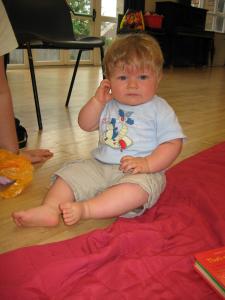 It's a pity that was last time for Mana and I to join your class! I'm really sad that I can't see you every monday. Next term Mana will go to her nursery on monday until lunch time. I will never foget your kindness for us. When I came here, I'm uneasy and feel lonely, but every monday you cheer us up. Mana really loves you and so do I! She learn many signs and songs and more. How can I say thank you? I'm so sorry that I can't find good word to tell you our feeling...
Mie Sato,
From Japan, living in Oakwood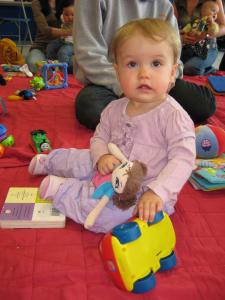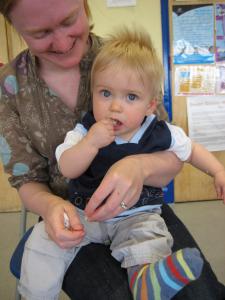 It's with massive sadness that I'm stopping TinyTalk after this term now Florence is 2 as it's the single best class she's attended and we've got the most out of. Now she's chattering away (and still flapping her hands at everything). I'm sure her early talking is down to the baby signing. I can't praise you and the classes enough and want to let you know my appreciation. I'm finding every step of her growing up hard but necessary to find new things for her to do. It's nice knowing that you have a waiting list so at least it makes me feel better releasing her space for some other mum and baby to enjoy.
Lorraine C,
Mickleover, Derby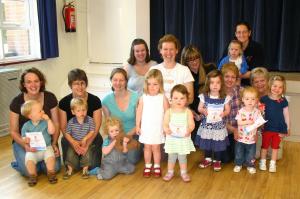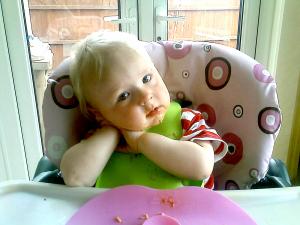 Robert is adding more and more words to his vocabulary each day – some more obvious than others. He is pretty inventive and calls the garage 'goggir' for example. Thank you is a mixture of the sign (palm facing outwards – hey ho) and a bizarre little word which sounds like the French boys' name 'didier'. He continues to use signs when he is unsure of how to pronounce a word and often uses a sign to reinforce meaning if we don't guess his babbling straight away. I'm really proud of him and I think of you and your classes so often.
Alison H,
now West Midlands!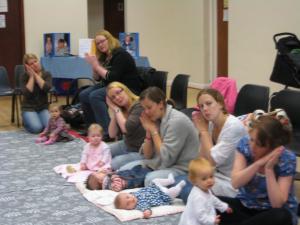 We have loved our time at Tiny Talk with Dawn (the most friendly and fun teacher you could want.) I started taking my daughter at 11 weeks old, with a secret fear that she was too young to get anything from it. I couldn't have been more wrong, and in fact I think I could have taken her from an even earlier age. We loved singing the songs and learning the signs along the way, and we enjoyed using some of the basics at home too. The CD, with songs from the class, was a great buy because whenever I put it on at home, my daughter's eyes light up as if she's remembering the fun we had there. I think it really is the perfect first class to take your baby to because it has a good combination of 'teaching' and 'play', both of which are always fun!
Rachel G,
Hilton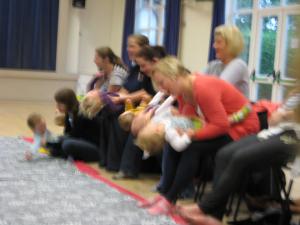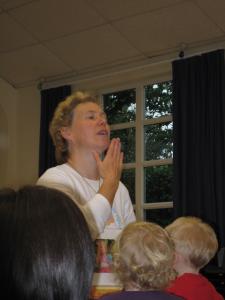 I'm very pleased that I signed up for Dawn's TinyTalk classes. They provide learning in a fun and relaxed way and I know that Charlie has really enjoyed the classes.
Rachel S,
Findern, Derby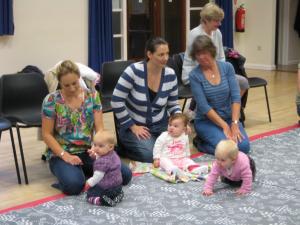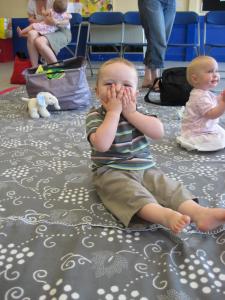 Baby signing helps communication lots. It helped me "watch" Emily more for signs of what she wanted. I found that she made up signs that were consistent. Without TinyTalk I wouldn't have noticed them!
Fiona E,
Littleover, Derby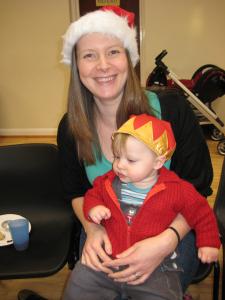 Come to these classes! It's so much fun and a lovely, supportive environment. Thank you again Dawn. Robert and I LOVE your classes. They are so much fun, relaxed and friendly. We have learned so much without even feeling like it and we will miss you and TinyTalk HEAPS! THANKS!
Alison H,
Belper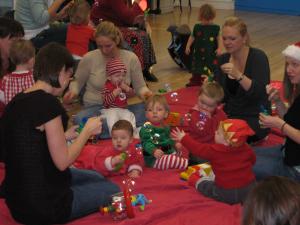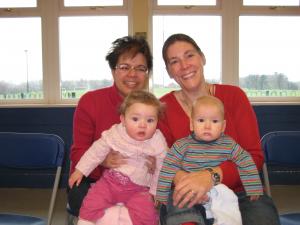 A fantastic class to learn new songs, communicate with your baby and meet new friends. A varied class that excites and entertains!
Helen B,
Duffield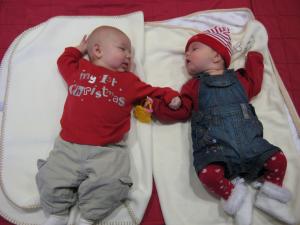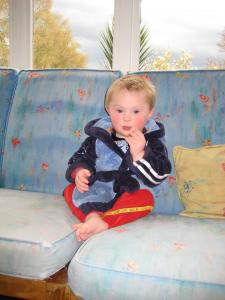 I started taking Samuel to TinyTalk when he was approx 3 months old, he is now 16 months old and how time has flown! His first sign was waving "Bye" when he was approx 8 months old and his next sign was "Milk". We then slowly started getting more signs but his signing really took off when he was about 14 / 15 months old and we now have well over 35 signs and are aiming for the 50 mark! He has favourite signs which at the moment are dog, light and train. It has proved useful in terms of him communicating to us and has provided us with many laughs. For example, last week we got home from the park and he signed "home - dirty!!" Grandma (he has learnt the sign for this which pleased her!) babysat last week and realised she could not understand what he was signing so she has now borrowed our TinyTalk signing pack and has been practising with Grandad! I would recommend TinyTalk to anyone in terms of helping your baby communicate but also in regards to it being fun and helping you get out the house each week!
Hazel W,
Derby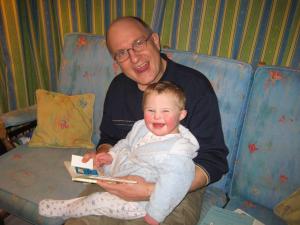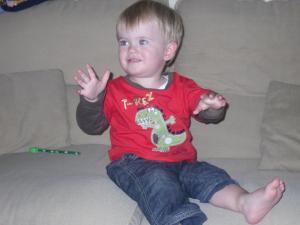 Emily has enjoyed the signing classes but until recently hadn't done any obvious signs herself. The turning point actually came when she was poorly with a nasty tummy bug at 10 months old. After a day of eating very little I was unsure whether she would fancy food the next day. However, as soon as she woke up she started doing teh "Food" sign and was clearly hungry. She continued to do this lots over the next few days as she started to feel btter. Since then she seems to have picked up other signs quite quickly and can clap, wave and most importantly do her favourite sign which is "Duck"!
Louise H,
Derby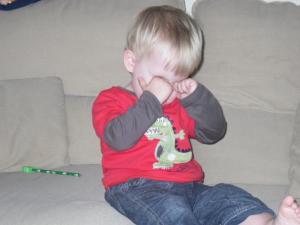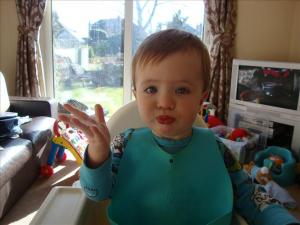 We think that Alfie is now a bit too old to come back to Tiny Talk, but wanted to tell you that we really felt it's been the most rewarding thing we've done with him so far and wanted to thank you for that. It has made such a difference to all of us as a family to sign with him, and he still signs lots, even though he's picking up bits of speaking now. So, thank you again from all of us, and wishing you all the best for the future.
Vic and Andy C,
Chaddesden, Derby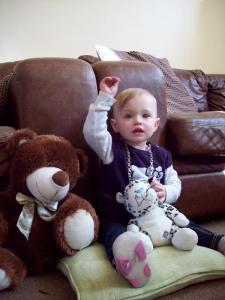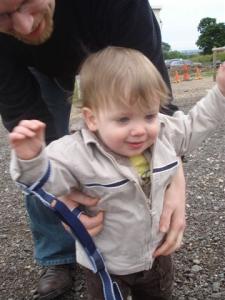 To someone thinking of coming to TinyTalk classes I'd say "Go for it!" Even if you think your baby is too young to benefit from learning the signs, and you find yourself not signing at home because you've forgotten what they are, the classes are guaranteed to put you (and usually baby) in a great mood and they are so good for learning songs to sing at home/in the car. My husband knows Dingle Dangle scarecrow off by heart now! And if you're shy and worried about making a fool of yourself, don't be - that will disappear within 30 seconds and you'll be singing along with everyone else and your baby will love it.
Diane M,
Kirk Ireton, Ashbourne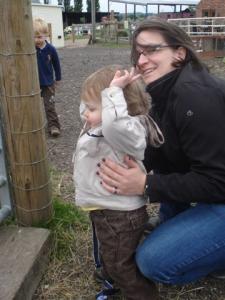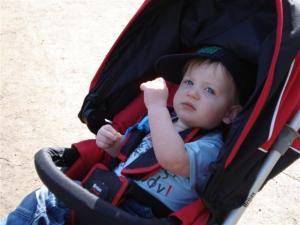 I tell everyone I know with a young baby about you – I say how brilliant it is and how friendly everyone is. I always tell them how fantastic it is for Nathaniel to be able to ask for food or a drink when he wants one and how he can show that he understands a lot of things at such a young age. I brought Nathaniel when he was about 9 weeks old and it is the only baby group I have carried on with all through my maternity leave. If I had to pick one thing to do with him it would be Tiny Talk!
Tamara D,
Littleover, Derby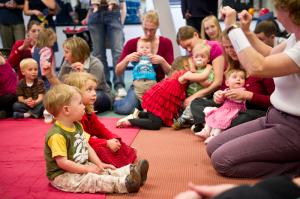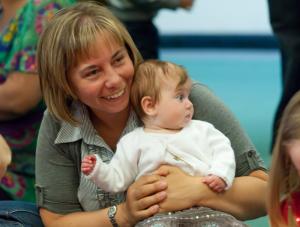 We've loved Tiny talk and I will spread the word as much as I can and will definitely write something on Netmums recommending the class. I have actually logged onto my email especially to email you to tell you that Hollie starting signing "All gone" yesterday. At first I wasn't sure but today I was positive and she kept on doing it the more I praised her. Then at teatime we were signing all gone again and she said "ON" when she signed so I think she was trying to say "gone" too - clever girl. I think you do really get out what you put in to the signing and we are still having fun signing. It's great to communicate with the babies and it's come in really useful when Hollie has been poorly too. In the middle of the night, when we've tried everything and we are shattered trying to to settle her, and then she signs milk and it's worked and we've all got some sleep! Thanks again and I would LOVE to have another baby and come along again - fingers crossed for that! Louise and Hollie x
Louise B,
Chellaston, Derby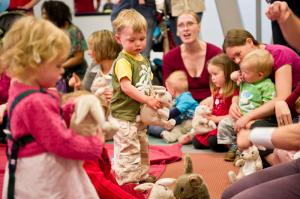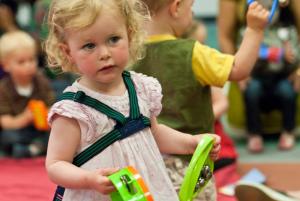 Thanks for our first class! We really enjoyed the session - I think Robert was very excited and he loved the songs and seeing all the other babies. I can see that Fridays are going to be one of our favourite days in the week! See you next week,Alison.
Alison Hall,
Belper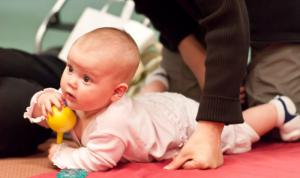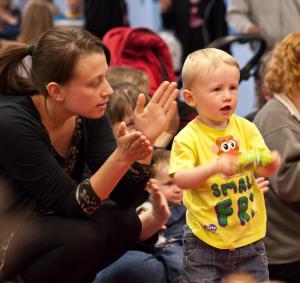 I would definitely like a place on next term's tiny talk classes please. I love the classes and really look forward to them (they are genuinly the highlight of my week!). You do a brilliant job and make it lots of fun. Thank you! Marian and Ben xx
Marian W,
Mickleover, Derby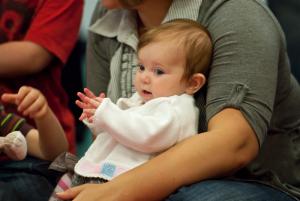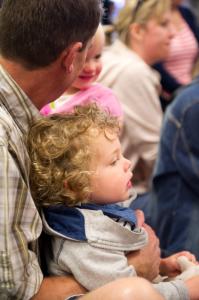 We have thoroughly enjoyed our time at your class. Noah is chatting away now and signing too - his favourite sign at the moment has to be "more" and he is now yelling it out loudly while he does it! I think that your class has helped Noah to be an early talker and he is very able to get his point across. Thank you very much! Love Tracy & Noah :)
Tracy S,
Etwall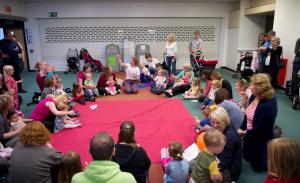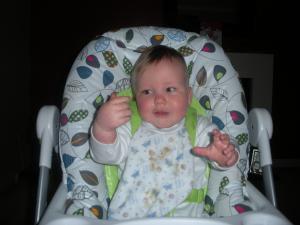 I want to echo what others have said - my daughter loved going to TinyTalk and was captivated by everything that went on - especially Dawn. You could see the change in her as she developed, beginning to take more interest in the other babies and starting to explore a little. It's a great idea to sign with babies, especially in Derby where we have such a large deaf community, it could be laying the foundations for them to become competent signers later in life. But the thing that really makes the group is Dawn - she has so much energy and enthusiasm for what she does, makes a point of learning your name and things about you without being nosey or pushy, and introduces you to others so she starts that awkward getting talking to each other thing started for you - she is fab!
Steff K,
Derby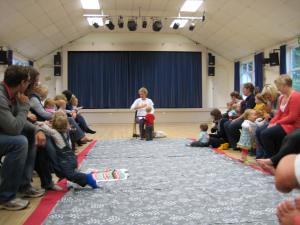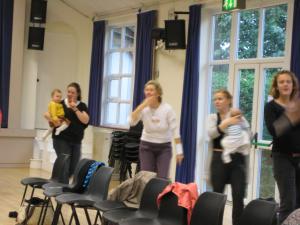 Both boys (that's twins Isaac & Eliot) are mad about signing all of a sudden - we are getting Mummy, Daddy, Grandma/pa, milk, love, biscuit, aeroplane, home amongst others - it is just fantastic!!!! Thank you so much.
Helena T,
Ambergate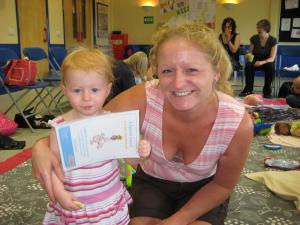 thanks for making us feel really welcome and cared for at TinyTalk. We have both enjoyed the classes and it has encouraged me to talk to Cerys about the things we see and do. We wish you all the best for the future and we are going to miss your classes.
Anna S,
Burton on Trent
thank you for some lovely times at TinyTalk over the past 2 years. Our classes have given me some of my favourite memories of Owen's babyhood and toddlerhood and have undoubtedly created a very chatty little boy!
Emma H,
Littleover, Derby
Poppy signed milk today!!! We were sitting having lunch at her Aunty's and when we all said, "Do you want some milk?" she started signing with a huge grin on her face! Then, while she was having her milk, at little pauses, I would do the sign again to see if she wanted more and the grin kept coming! We were all so proud, and I know she enjoyed the cheers from everyone too! 29th May 2001 when Poppy was just under 7 months old
Rachel G,
Hatton, Derbyshire
"Fun class today thanks, our first one sitting up (so much easier to sign when you have two free hands!!) Although we've only been coming a few weeks to classes we started the "milk" sign a couple of months ago and now at 6 months Jamie signs it to me when he wants some, but has also started to sign it in his highchair when he's waiting for his food! (Im sure it's not a reflection of the food and he'd perfer milk....). He also understands "drink" and "all gone" when I sign them, we do these every mealtime :-) " 27 May 2011
Helen C,
Shardlow, Derbyshire
Baby signing can give you a 'window' into your child's mind, long before they can talk. Your child being able to communicate causes less tantrums and frustrations so improves your relationship with your child.
Catherine F,
Duffield, Derbyshire
William's TinyTalk Experience Our son William was born in June 2008, having to be induced a little early. From the moment he was born he liked to communicate, coming into the world with a very healthy shout to announce his arrival! From very early on you could see his frustration as he would want to tell you something, couldn't, and so would tell us in a most vociferous fashion that really we needed to understand him better. We started to attend TinyTalk for a number of reasons. My husband had spoken with a lady who interpreted for deaf people and she explained how signing could really help babies to communicate. We were worried that if he learnt to sign he wouldn't talk (and both my husband and I are big talkers!) but she reassured us that this wouldn't be the case. Three friends had also decided baby signing was for them so I thought I'd go along with them as a social activity for us as well as an educational one. I have to admit I was not terribly diligent at signing to William in the beginning but I would do the 'milk' sign prior to most feeds. By the age of 6 months, to our amazement, he started to tell us when he was hungry by doing this very sign. This was so useful as previously he would just cry or shout. He had had a lot of illnesses and so we wouldn't know whether it was hunger, pain, boredom, tiredness….the usual confusing array of reasons for a baby to cry. Suddenly we knew when milk was the requirement! From this point onwards there was no stopping him. Most children seem to favour a certain part of their development – whether it is their gross motor skills with crawling, fine motor skills and dexterity, or communication. William was pretty slow at crawling and indeed walking but he loved to use his hands and he loved to communicate. His signs started to come thick and fast but many of them he changed to suit him. His sign for 'all gone' is nothing like the real sign but it works for him and it now feels like the real sign. He even started to create signs for words we didn't know the sign for so that he could tell us something. His one for 'watering can' is as you would expect….he pretends to tip one up. He clearly would find the word 'watering can' difficult to say so he made a sign up. The other interesting thing is that he is saying lots of words now as well. He will often sign if we don't understand his word but everyday it seems like he learns a few new words. As a first time Mum, I have struggled at times with the fact that my child sleeps less than most (a 45-minute nap per day is a miracle!), gets frustrated very easily when he can't do something and can be wary around strangers. As time has passed though, I have realised that his strengths at the moment are in communication and that in fact we get so much back from him. He loves to interact with us, he loves to tell us things, he has started to count (as long as you don't need the numbers 5 and 8!) and seems to find genuine joy in discovering new words. I feel TinyTalk really helped this skill and has helped show us how very capable he is. We are all really glad that we decide to attend TinyTalk and I am not sure we will ever be able to give up! However tired, ill, emotionally exhausted or just running out of steam I am, I know that the class perks both William and I up. We will be forever grateful for this. November 2009
Lindsay S ,
Oakwood, Derby
I first started TinyTalk 4 years ago with my eldest Abi. She was 7 months and really enjoyed the class and I did too. As a new mum it was a way of being around other mums but without the pressure of just sitting with coffee taking baby! Abi soon started signing milk and food and then it just progressed. It was a special bond we shared as I knew what she wanted and was thinking when nobody else did. Once she was talking well the signing tailed off but when I then had Tom and he was old enough to understand it was something we could all do together and Abi loved teaching him all she knew. I've now got Jack too and he's 8 months and has just signed milk. Overall I've found it to realy help with their speech as you repeat a word a few times each time you sign it. It's also been great for me to discreetly askt hem if they need the toilet or prompt them to say please/thank you without anyone knowing. I've also made some lifelong friends from the classes. I've attended TinyTalk with 1, 2 and 3 children in tow and always been make welcome by Lindsey and then Dawn. I won't be able to come after half-term as Tom will be a pre-school and the logistics don't work so thank you for your help in classes with Tom and Jack, Dawn. Dare say I'll be back at some point as I rate signing so much but for now I wish you well.
Jen B,
Wirksworth