Our partners
As the UK's leading baby signing organisation, we often approach, and are approached by, other leading baby-related charities and companies with whom we work in partnership. Very often, they come to us asking if we'll act as their consultants in the field of baby signing. Or they might be a charity that we feel a particular affinity with, and who we then work with to raise money. Listed below are the organisations we currently work with - with an explanation of what we're doing together.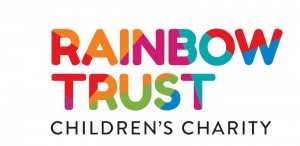 RAINBOW TRUST Children's Charity
TinyTalk is proud to support The Rainbow Trust Children's Charity, which provides emotional and practical support to families who have a child with a life threatening or terminal illness.
LEGO DUPLO

TinyTalk are delighted to be chosen to host the 1st Lego Creative Play Session in the UK. The sessions will be run across the country. Keep your eye out for your local class.

TESCO

We are thrilled that Tesco has chosen TinyTalk to deliver classes in their community rooms across the UK. To find out if one is near you click on 'Find a Class'.
ITV SIGNED STORIES

We are so pleased to be working with ITV on their Signed Stories app. Please follow the link for more information. http://tiny.cc/li35jx

SUPERNANNY

TinyTalk are proud to be the baby signing experts on the 'SuperNanny' website - dedicated to giving parents advice on how to raise children, and based on the popular TV show of the same name. In fact, a whole page on the website is devoted to baby signing - with content supplied in collaboration with TinyTalk's founder and official 'Supernanny Expert' Katie Mayne.
NSPCC

TinyTalk worked closely with the NSPCC to improve the lives of children across the UK and Ireland. TinyTalk teachers and staff raised £4,000 for the NSPCC.

DISNEY

TinyTalk founder and managing director Katie Mayne was chosen by Disney to to work as a consultant for them for their 'Baby Einstein' range of DVDs. It's an award-winning range of DVDs, CDs and books and Disney were exploring the UK market for their baby signing products.
BABYLICIOUS

TinyTalk have added another strategic partner to their list - Babylicious - providers of top-quality frozen baby foods. We will be working with them on a number of promotional projects.

YOUNG MUMS TO BE

We are very proud to announce that we have been selected by a government-backed charity, 'Young Mums to Be' to support them in their work.
HELLO

Hello, the 2011 National Year of Communication, is a campaign by the Communication Trust, to increase understanding of how important it is for children and young people to develop good communication skills. TinyTalk wholeheartedly supports this worthy campaign since the main aim of our classes is to encourage and develop communication skills between parents/ carers and their babies through baby signing and language activities.

NATIONAL CHILDBIRTH TRUST

We are delighted to have been asked by NCT to provide entertainment at all the local NCT Cheeky Monkey Tea Parties across the UK! The NCT Cheeky Monkeys Tea Party is a fun family day out where the kids can play non-stop and have fun till they drop! Mums and Dads can have a cuppa and a natter whilst enjoying a fantastic day out. It's just another sign than TinyTalk is seen by both parents and organisations as the highest-quality provider of baby signing classes in the UK.
CENTER PARCS

TinyTalk were chosen by Center Parcs to run baby signing workshops in a number of their 'villages' across the country. Our experience in the field of baby signing, as well as an extensive network of classes across the country, gave TinyTalk the edge over other providers of baby signing classes.

HARRODS

Harrods has invited TinyTalk in a number of times to run training programmes for their expectant staff.
BABY EXPERIENCES

The Baby Experiences brand is one of the UK's top sellers of baby-related toys, books and gifts. They sell vouchers for TinyTalk's baby signing classes, as well as TinyTalk's range of baby signing CDs, DVDs and Signing Pack - having chosen them as the leading examples of such products in the country.

BLOOMING MARVELLOUS

TinyTalk were chosen by Blooming Marvellous to give baby signing demonstrations in their shops. The demos were to raise awareness of the benefits and fun of signing with your baby, and to highlight TinyTalk's baby signing tools, sold in Blooming Marvellous shops across the UK.
THE BOOK TRUST

The Book Trust invited TinyTalk to help them develop their 'Bookshine' packs - aimed at deaf children below the age of 4. The packs introduce young children to signing - with a nursery rhyme place mat featuring two rhymes and photographs of babies signing. TinyTalk were chosen as the UK's top baby signing organisation - and helped to develop the signing component of the packs. Katie Mayne, founder of TinyTalk, worked closely with the National Deaf Children's Society (NDCS), the Royal Institute for Deaf People (RNID) and leading authors and illustrators, such as Axel Scheffler (creator of the amazing Gruffalo illustrations!).

PRACTICAL PARENTING MAGAZINE WEBSITE

TinyTalk has been asked to be 'the baby signing expert' by Practical Parenting magazine's website. We have agreed to provide advice and quotes whenever the topic of baby signing is covered. A number of articles about baby signing have already appeared - raising the profile of baby signing across the UK and Ireland.